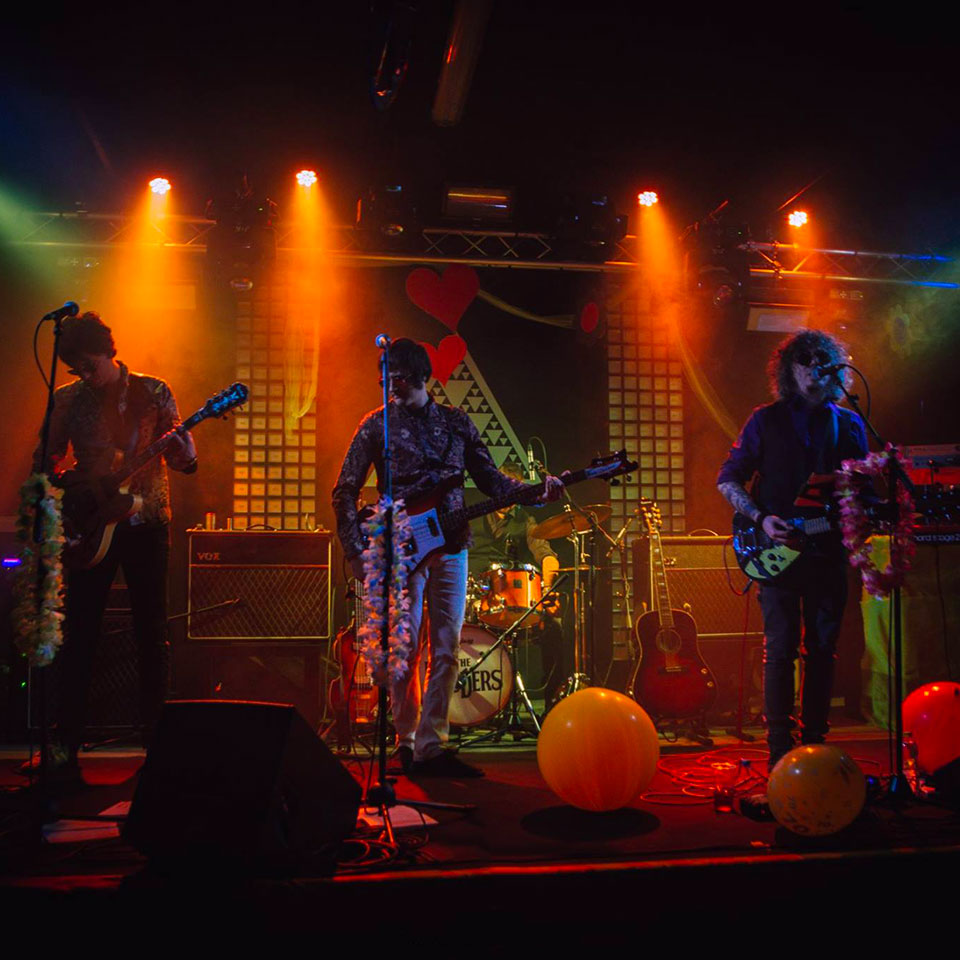 Live Show
With their attention for vintage instruments (Höfner, Rickenbacker, Epiphone, Fender, Gretsch, Ludwig, Vox Amps…), clothes, vocal arrangements and much more, the Ladders can faithfully recreate the sounds and atmospheres of the legendary 60s, along with that spontaneity and madness that only the true rock'n'roll can unleash. The same spirit that led the early Beatles to drive the British ballrooms crazy and the wiser Lads to influence the modern music becoming part of the collective imagination. All due to a setlist that boasts the most famous songs in the world, so vast and varied that you can wander in every genre and situation.
All the greatest hits, from Twist and Shout, Please Please Me, A Hard Day's Night, Help!… through Sgt. Pepper's Lonely Hearts Club Band, Magical Mystery Tour, Yellow Submarine… up to Let it Be, Get Back, Don't Let Me Down, Come Together… without leaving some gem for true Beatle-fans ;)
Currently the Ladders continue to perform the Beatles' greatest masterpieces throughout Italy and beyond with shows in live clubs, open air events, theaters, festivals, theme parties, radio-TV performances, private parties and Weddings. For any information just send a message.